Meet the Team
Our talented and friendly team members are the best at what they do.
Katherine Scott
President, CEO and Co-Founder
Katherine Scott finds great fulfillment in serving people through business ownership and operations.
With years of experience managing day to day operations of small businesses in various industries such as non-profits, education, and even plumbing, Katherine brings high quality, dedicated service to supporting her clients and their needs. Katherine's detail-oriented and comprehensive approach to any task enables her to deliver results.
Katherine considers customer service to be the top priority for all client interactions and integrates these values into her daily activities.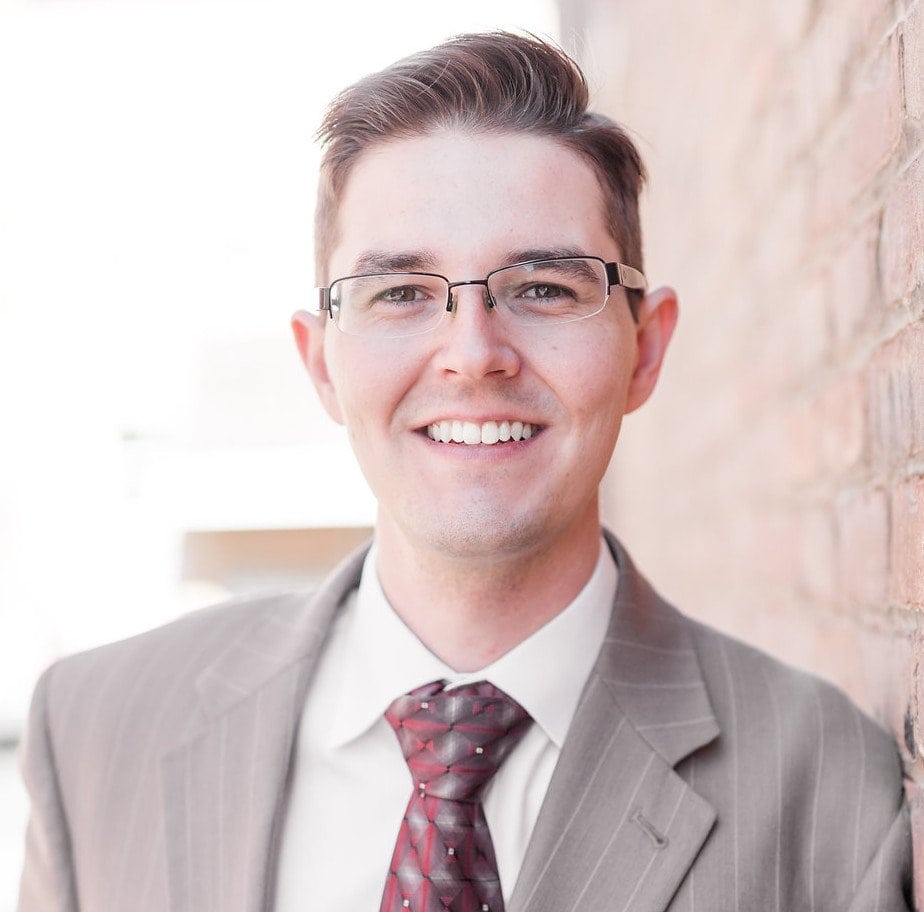 Nathan Scott
CIO and Co-Founder
Nathan Scott is passionate about helping people find the right technological solutions to improve their businesses and lives.
As a Certified Project Management Professional (PMP) with over 10 years' experience in the IT industry, he has proven successful in numerous profitable projects, happy customers, and opportunity generation.
As a gifted communicator, he is dedicated to building strong relationships through versatility, adaptability, and commitment to transforming opportunity into success.
Bill Fischer
CTO
Bill Fischer prefers to keep his profile strictly to the technical and you may find his experience in a nutshell below. However, we can tell you his passion is in Data Recovery and making movie references while sharing a rare cigar.
 ISO trained and operated
Data recovery, with clean room environment
Professional in SOC3 guidelines
Data Retrieval from: hard drives, both mechanical, solid state, and hybrid, iPhone, Android, Blackberry, iPad, RAID systems and other assorted media.
Forensic analysis and litigation support.
Network Operations, Forensics
Built, maintained, and managed all support incidents for a proprietary electronic discovery platform.
Provided all training, documentation, and technical support to government, law firms, and corporate entities.
Responsible for all network operations from backbone to user workstations.
Provided forensic analysis and collection using EnCase and FTK for both internal and external clients.
Responsible for the design, build, and maintenance of all network hardware and software platforms.
Extensive experience with Compaq, HP, IBM, Dell, Cisco, Gateway, Sonicwall, D-Link, Netgear, 3-Com, and many other hardware platforms.
Maintained Sonicwall and HP preferred vendor status.
Setup, develop and maintain SonicWALL preferred partner relationship.
Setup and maintain authorized onsite Compaq Service Center.
Maintain Microsoft Solution Provider status.
VOIP, WAN, SAN and other networking services. Design, build and maintain Cisco CCIE training lab.
Certifications: MCSE, CCNA, MCP, A+, Server+, Network+, Security+, Storage+, CFA, CSSA, Cisco Sales Expert, Fortinet NSE
Sequoia Sierria
VP of Marketing
Sequoia, is responsible for marketing strategy, and implementation of Queen's digital marketing campaigns. As a self proclaimed workaholic, she has many and varied interests, and is usually working on any number of projects in her "free time," including fashion design.
Jenne Lozano
Help Desk Coordinator
If you call the Queen Help Desk, Jenne will be one of the friendly voices answering the phone to assist you.
She is a native Midwesterner and loves the country life. When she's not balancing the books she's gardening, painting, or having dance parties in her kitchen with her four boys and the family dog.
She holds a bachelors in political science and economics from Christendom College.
Cielle Tomlin
Accounting Manager
Cielle strives for perfection in everything she does.
Working on the professional scene, she knows how to make sure that clients are kept up-to-date on their accounting, and that the bookkeeping and is kept up smoothly. 
Cielle is committed to efficiency and organization, which she demonstrates daily to our staff and clients.
Michael Collins
Systems Administrator
Michael has been working with computers ever since he got one in High School.
At first he took them apart, but he figured out to how to fix them.  Soon he was fixing computers wherever he found them, eventually culminating in his current six years in the field (professionally speaking).
He has moved from government contractor to the private field, and looks forward to years of helping improve the computers and networks of Queen Consulting's clients.
David Scott
Senior Systems Architect
David is a truly creative technologist with extensive experience in IT Systems design – integration and support, eCommerce development and management, semiconductor equipment manufacturing, Audio Video integration and production.
Even before the time of the World Wide Web, the internet has been used to share information. David has been involved since the early days of modern computing. Today he works with PCs, Macs, Linux and numerous data centers as well as mobile devices and embedded systems.
Security, Maintenance and Software Developement
Corey
Certified IT Expert, Network +
Corey has 2 years of experience in a data center environment dealing mainly with hardware, Linux being the majority of the operating systems, along with high end raid machines for resellers and collocation setup / configuration.
Kristi
Certified IT Expert, Network +
Kristi's interest in technology began at a young age when she received a used computer for Christmas at the age of 10. Growing up with a mechanic father, she always had an interest in how things work. All of the jobs in her life revolve around customer service and she is a self-proclaimed people person. For Kristi, there is no better feeling than helping someone fix their problems. Now, she has combined all of these things into an enjoyable career.
Eric
Certified IT Expert, CompTIA A+, Security +, Network +
Eric actively holds CompTIA A+, Network+ and Security+ certifications. He Ioves working with all things technical and gets excited at facing any new challenges in the IT world. He enjoys troubleshooting anything he can get his hands on and likes to see people happy with technology that works well on a regular basis.
Artie
ACE (AccessData certified Examiner), HDI SDTL, Mac Integration 10.10
Artie started working on computers at the age of 8. Ever since then, technology has been the cornerstone of his life. He has extensive experience in everything from creating VMware farms to setting up Outlook. In his experience, the best way to learn is if you do not know how something works or if you have never seen it before, go home and build it! In his downtime, Artie runs servers out of the office for people around the world, and he finds it rewarding seeing people from all around the world able to connect.
Shawna
Certified IT Expert, CompTIA A+
Shawna ran a computer lab for six years at her previous job. Working with the IT admin sparked her interest in the IT field, which lead to her training, certification, and in depth knowledge of systems. As a customer-oriented person, Shawna does her very best to ensure our clients have the best possible experience in every interaction.
David
Certified IT Expert, Outlook 2003/2007, Mac Integration 10.8, Microsoft Certified IT
David has been working in the telecommunication and IT fields since 2005, including data/phone infrastructure installations and implementations, desktop and server administration and support. Having been an IT enthusiast since his teens, he loves dabbling in vintage hardware and operating systems, with a specific interest in the UNIX family.