Get Your FREE Network Evaluation
Save Money and Plan Costs
IT costs can be affordable, and predictable
Save Time
Stop spending hours fixing problems I don't know how to solve
Peace of Mind
Enjoy the peace of mind that comes with knowing my network is safe and secure
What You Can Expect
Our network evaluation will also show you how:
Show You How To Monitor Your Systems
We'll show you how to keep tabs on your network activity around the clock. That way, when a system or function fails, you'll know when and where there is a problem.
Show You How To Apply Patches
Sometimes, finding the core root of the problem is difficult and time-consuming. We'll show you how to apply patches and keep your IT ship afloat while you fix the damage.
Create and Access Backups
We'll show you how to create and store backups. If your IT ship does sink, you'll have a new ship instantly ready to deploy. No one needs a sinking Titanic on their hands.
Teach You How To Keep Viruses at Bay
We'll show you how to secure your network and keep viruses at bay AND protect your business and safeguard the data of your valued clients.
Give You A Sample of Our 24/7 Friendly, Help-Desk Support
We'll show you what it's like to work with our U.S.-based Help Desk that provides 24/7,365 support. IT breaches are stressful, but we like to keep things friendly under pressure.
Walk You Through A Detailed Report
We'll show you everything we find in our evaluation so that you can see how to cut costs, save money, secure your network and create a game plan for cost-effective, proactive IT support and management.
Understand the Consequences
Taking a reactive approach to IT is too COSTLY
What business owner would invest in a new car for their company and at the same time not insure the vehicle, have it regularly inspected, oil changed, and secured with an anti-theft system?
When a big problem occurs, that business owner will spend far more time, money, and frustration trying to resolve the problem (if it can be resolved at all). Your investment in a computer network requires the same pro-active care; your business, your data, and your client's privacy and security depend on it.
Companies with weak IT will LOSE BUSINESS
Every minute of time wasted in front of a slow computer, stalled printer, or broken network drive is time your company could have spent profitably and productively.
If your systems are regularly struggling or down, your customers may go someplace else that delivers reliability, speed, and ultimately, meets their needs more efficiently. Investing in your IT networks is investing in your businesses and your clients.
Weak network security and spotty backups are SCARY
62% of cyber-breach victims are small to mid-size businesses, which are at the greatest risk for an attack. 50% of data breaches occur at companies with fewer than 100 employees and, of these, 60% of companies that are breached are gone within 6 months.
We utilize software agents to track and analyze your network activity 24/7.
When suspicious activity occurs, or a system function or backup fails, an alert is generated for our team to immediately investigate. Once the problem is identified, we work to remedy it — remotely at first, and with additional resource as needed.
Our Fast, Easy 3-step System
We'll evaluate your systems quickly and quietly so we don't intrude upon your time or space.
1. Schedule A Time For Us To Come
We will meet with your team when convenient to your schedule and kick-off a network evaluation; we recommend grabbing some lunch or coffee together while we run a network scan.
2. Spend 1 Hour Evaluating Your Network
In the course of 1 hour, our scan tools will analyze your network and our team will begin drafting detailed reports, charts, and recommendations for your network.
3. Send You A Detailed Report
A comprehensive audit of your network infrastructure, security, and self-help checklist will be provided and reviewed with your team, detailing your assets, potential risk ratings, and recommended next steps.
Our Evaluation & Report Is 100% Guaranteed To Help Your Business Save Time and Money
If our FREE Network Report doesn't show you exactly how to Save Money and Plan Costs… if it doesn't take you by the hand to show you how to Save Time… or if it fails to help you know how to get Peace of Mind, then we will come back and perform another network report that does show you these things. No Questions Asked!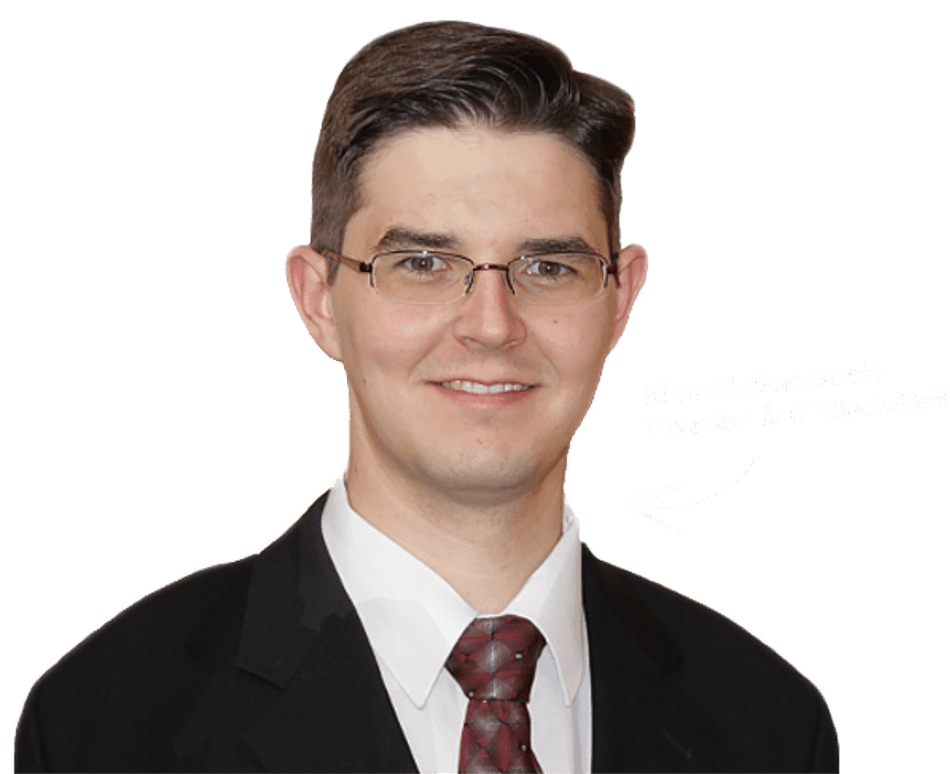 P.S. Every minute you wait to get your "FREE Network Report" is another minute you are wasting money or risking an expensive, crippling network breach instead of using this FREE offer to quickly and easily Save Money, Plan Costs and enjoy Peace of Mind!