A GOVERNMENT CONTRACTOR'S SAVING GRACE
"They are a Government Contractor's saving grace for solving proactive IT governance and maintenance problems and go above and beyond to ensure our success.  Queen is currently helping us achieve CMMC compliance and I can personally attest to their knowledge and competence where compliance is concerned.
Hiring Queen Consulting & Technologies is like adding a trusted friend to your IT staff."
Bree Burk
Director of Operations
Four Inc
I NEVER WORRY ABOUT IT SUPPORT
"We had a bad IT company before, and things didn't get better until we got Queen Consulting and Technologies in to help us. I never worry about IT support, not with you. It's such a relief. I never have problems with you guys." 
Brigadier General Ret. Dan Doherty
Executive Administrator
MBC
CONSISTENT, TRUSTWORTHY, PERSONAL
"Its been wonderful since we switched to Queen. They provide great value and know far more about our industry as resellers to the federal government than our previous IT company did. Not only do they save us money, they do great work and are aligned with our business objectives.
Whenever I think of Queen, I don't think of the support portal,  I think of the people.  In addition to their technical abilities, they communicate well and make it clear we are working with human beings who care.  It's easy to build trust with such attentiveness and consistency."
Sarah Oasen
Excutive Director, Operations & Compliance
Empower Solutions LLC

NO DOWNTIME
"Everything is different now that we are customers with Queen. Their team has made it easy for us to grow, first as a distributor and now as a manufacturer of furniture to the DoD. They manage and maintain all our systems and transitioned us to a new day to day operation with no downtime.
When COVID hit, we were able to remotely access all business systems and continue our day to day operations thanks to Queen's past preparations and responsive support."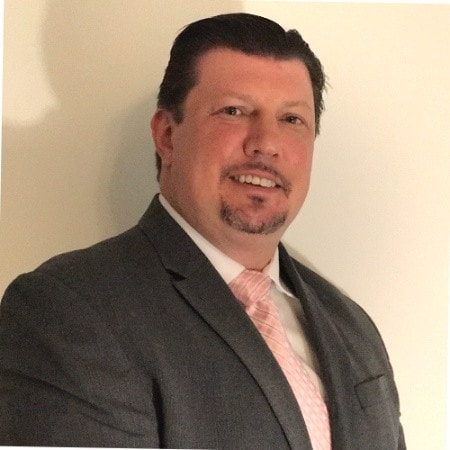 SMOOTH COORDINATION WITH OUR IN HOUSE STAFF

"We selected Queen to assist our in house IT team with a large Windows Server project.  They were flexible when the project requirements required adjustments. and coordinated technical tasks between with our in-house IT.  I highly recommend their services."  
Ed Martino
IT Manager and Software Developer
Atlantic States Marine Fisheries Commission
EXCEPTIONAL. THEY KNOW COMPUTERS.
"Queen Consulting is exceptional. They know IT and computers, and help us move our company forward with our growth in our office and remote staff. We highly suggest working with Queen on your IT needs!"
Brian Wendroff
Owner
Wendroff and Associates CPA
"THEY LISTEN AND GIVE TRUSTED ADVICE TO ACHIEVE GOALS
"Queen Technologies did an outstanding job updating our office hardware.  They take the time to listen to us and give trusted advice on what needs to be done to achieve our goals.  For our server migration, they detailed a game plan and kept us informed  throughout the process.  They work around our schedules, which during tax season is essential to us."
THEY RESOLVE ISSUES QUICKLY AND PERMANENTLY
"This company has been with me through thick and thin for many years. They are a trusted advisor and  knowledgeable partner in all IT and Security concerns. Without their support my company would have struggled many times over. I can always trust on their attentive care and how effectively they resolve issues quickly and permanently. I highly recommend them."
Mike Brigante
Vice President of Finance
Lead 1 Association
COST STRUCTURE IS VERY REASONABLE 
"We really enjoy working with the team at Queen. They are very trustworthy and knowledgeable. We had hesitated to contract with an IT company in the past due to concerns of the services fitting within our budget but Queen's cost structure is very reasonable. We would recommend Queen Consulting & Technologies to anyone."
Max Olson
Owner
Olson Insurance Agency
A BREATH OF FRESH AIR
"Working with Queen Consulting & Technologies is a breath of fresh air.  They are knowledgeable, thorough and go the extra mile. Even more importantly, to me, is that they patiently take the time to answer any questions. They have been instrumental in taking us to the next level and I look forward to a long and successful partnership with Queen Consulting & Technologies."
Beth Moon
Administrative Assistant
RUMC
PROFESSIONAL SUPPORT ONLY A PHONE CALL AWAY
"I highly recommend Queen Consulting and Technologies! They did an outstanding job updating our antiquated network and bringing us up to date with the latest technology and support services. They listened to our needs and created a plan that was affordable and quickly implemented around our crazy schedule. They are honest and reliable and such a pleasure to work with! They continue to provide us with professional support and are only a phone call away."
Set Up your FREE CMMC level 1 Gap Assessment & Pen Test with Queen
Important! We hate spam as much (or more!) than you and promise to NEVER rent, share, or abuse your e-mail address and contact information in any way.