SCS ISS is a business that specializes in creating customized workplace environment solutions through the manufacturing of furniture. Their team strives to deliver the most comprehensive furniture solutions to their clients – among those including the DoD – and provide personalized customer service.
Before first coming to Queen Consulting and Technologies, SCS was fed up with the poor services they were receiving. They decided to go with a big IT company that boasted the ability to provide nationwide services. But what SCS found was that the company rarely followed through with solutions that worked, never found permanent fixes for their issues, and, worst of all, didn't communicate with the team at SCS about their IT problems and infrastructure.
Time after time SCS was let down by this IT company which resulted in a dysfunctional workflow for their business; costing them thousands in unplanned expenses and downtime.
That's when SCS decided it was time for a change. They wanted to give a local IT company a shot – hoping to see better performance and customer service. They connected with Queen Consulting & Technologies, explained the biggest pain points from their last IT company, and set clear expectations of what they needed from a new one.
After devising a strategic plan of action for tackling SCS' biggest IT problems, the team at Queen went straight to work.
What SCS found was this: The team at Queen Consulting & Technologies is dedicated to proactive IT management, and solutions that work, and never quit until the job is done.
Because of its trust and partnership with Queen Consulting and Technologies, SCS has been able to grow its business from a distributor to a manufacturer winning bids with the Department of Defense.
An Invaluable Trusted Advisor
"Honestly, hiring Queen Consulting & Technologies was one of the best decisions I've made in my role as Operations Manager. They have made huge strides in the advancement and security of my organization's IT – far beyond what I could have done without them.
I was very happy with their work as our IT support company, but bringing me a solution that solved all of our operation pain problems made them an invaluable trusted advisor."
– Jim Combs, CEO of SCS ISS
Provide IT services that are more than just reactive to ensure that SCS is not left with hours of downtime
Find IT solutions that not only work but permanently fix the issue at hand so that it is not a recurring issue
Create an open line of communication about IT issues and the company's current infrastructure
Assist in finding solutions to increase productivity and workflow so that SCS can scale their operations
Understanding the needs of SCS, the Queen Consulting and Technologies team went to work immediately to improve the business's security, workflow, and general IT stability.
In addition to general IT fixes, the Queen team put in place a number of security systems that protected SCS from potential hackers or security violations. These systems included strong firewalls and VPNs. As well as setting the company up with Datto – a proactive approach that creates 24/7 backups of company data so that, even if something did go wrong, the business wouldn't face hours of unnecessary downtime.
But being secure isn't the end of IT support. SCS had expressed its need for updated software solutions in light of receiving a contract that would quadruple their workload. SCS struggled to find one that worked – even though they'd tried talking to other software companies and their old IT provider for suggestions.
Thankfully, Queen was able to find a solution that did exactly what SCS wanted. Not only that, but the team at Queen Consulting and Technologies configured the system to work and look how SCS needed it to. That tool was Smartsheet; an online tool for project management, automated processes, and increased workflow. This online tool allowed SCS to mimic their paper-based processes in a modern environment that was able to keep up with their new demands for order processing, tracking, and fulfillment.
In addition to security and software, Queen was able to meet one of the biggest pain points that SCS had with their previous IT company. 24/7 Responsive support and a Help Desk with real professionals ready to tackle any issue when the moment comes. Through Queen's constant monitoring and ticketing system, the employees at SCS are able to resolve their day-to-day IT issues quickly, without having to waste valuable work hours waiting for a fix.
Customized Software Solutions
Increased Company Security
Excellent Customer Support
"Before Queen, we were fed up with the IT world and our previous vendors.  They only reacted to problems, costing me thousands of dollars in unplanned expenses and downtime.  Worst of all they couldn't communicate well and it felt like talking to Spock whenever we needed IT help.  
Everything is different now that we are customers with Queen. Their team has made it easy for us to grow, first as a distributor and now as a manufacturer of furniture to the DoD. They manage and maintain all our systems and transitioned us to a new day to day operation with no downtime.
They work tirelessly not only resolving our operations nightmares, but also proactively addressing the many issues caused by our previous IT company's failings.  One of the best parts is that they bring the same dedication and hard work to researching projects, even when they are just ideas we are exploring.
When COVID hit, we were well prepared to remotely access all business systems and continue our day to day operations thanks to Queen's past preparations and responsive support."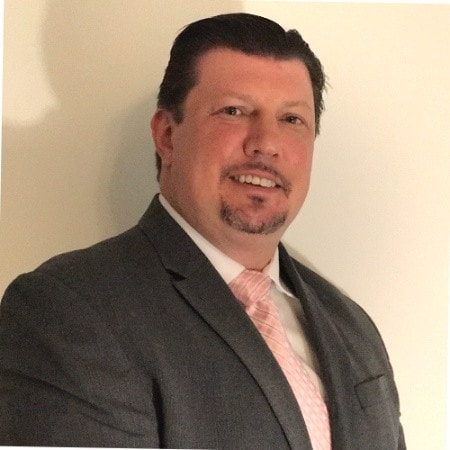 Jim Combs


CEO of SCS ISS
Notable Improvements:
Security systems such as Firewall and VPN
Datto for 24/7 Data Backups and Business Continutity
Help Desk Support to improve employee productivity
Migrated and unified email systems -Implemented a cloud application server (My Quick Cloud) for improved remote productivity
Improved task automation
Company Profile
Name: SCS ISS
Client Since: 2010
Number of Employees: 10
Favorite Service: 24/7 Responsive Support