Certified, Expert IT Support, 24/7
You need IT support that can handle any problem. Computers crash, passwords are lost, email stops working, and the list goes on.
Without proper technical support in place, these problems can bring your business to an abrupt – and potentially damaging – halt. Downtime is a productivity (and profit) killer. We understand the urgency for having your technology up-and-running.
That's why we provide dedicated IT support to small and mid-sized CPA and finance firms around the country. Our computer support services are delivered in an affordable, monthly rate based on the hardware you have in place. Take advantage of optimal uptime and experience for yourself the benefits that Queen Consulting and Technologies presents for businesses like yours.
Our specialized and fully certified help desk team provides you dedicated care and understands the in's and out's of your business tech needs. All support staff undergo extensive screening and require IT certifications before they ever visit (or click anything) within your network.
A proactive approach to technology and infrastructure management.
Cost-effective, Friendly IT Support
Our IT Support desk packages are designed specifically for small businesses.
Our IT Support helps you to better plan for and pro-actively support your organization on a fixed monthly budget. By budgeting for your IT support needs and scaling based on the size and complexity of your organization, costly hourly service calls can be avoided and responsive IT Support will be provided immediately without any unnecessary wait times.
Our IT Support packages are custom-tailored to fit your organizations unique needs and budget. We have the capacity to supplement your existing IT support staff with technologies, tools, and technicians to increase efficiency and reduce expenses.
We can also augment or completely replace your current (or non-existent) IT Support at a fraction of the cost of normal part-time or full-time employees.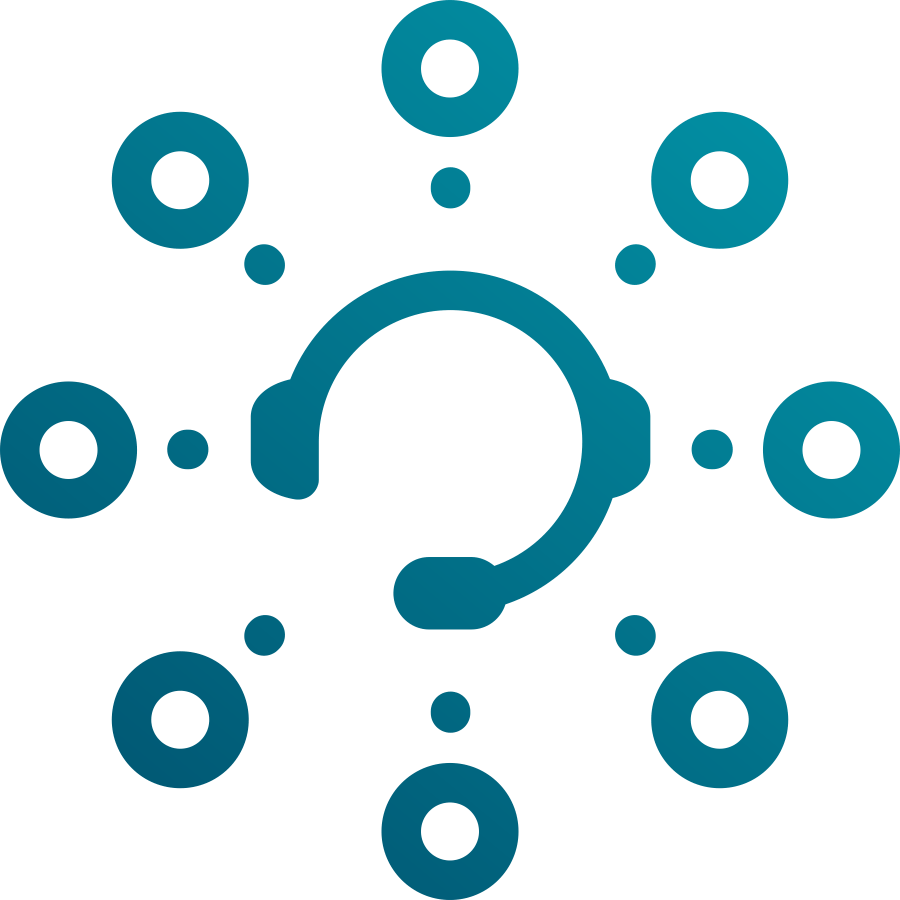 IT Support Ready For You
24/7, 365 days a year
With the Queen Consulting and Technologies Help Desk, you can enjoy peace of mind knowing that our certified technicians can quickly and efficiently resolve even your most complex technical problems.
Many IT support companies will receive your call and then bounce you around to several technicians. The whole time this happening your business is, of course, at a standstill.
Don't let your business get stuck with this level of customer "service".
Our help desk features a team of certified, highly-trained experts that provide best-in-class support – 24/7, 365.
We answer most calls in 30 seconds or less, and our first-contact resolution rate is 77% (the industry average is only 64%).
All of our IT Support packages include certified coverage for:
Microsoft and Apple desktop operating systems
Microsoft and Linux server operating systems
Microsoft Office and leading third-party applications
E-mail applications and Web browsers
Thin clients and virtual desktop infrastructure (VDI)
Hardware and network troubleshooting
Printer installation and support
Mobile phones and tablets
User administration
Desktop performance problems
Virus and malware infections
Our clients utilizing our premier IT Support enjoy the following benefits:
Microsoft and Apple desktop operating systems
Immediate, 24/7 phone, email, and live-chat technical support
On-site and off-site remote support from certified technicians
Dedicated account manager and project tracking tools
Access to client portal for ticket tracking/generation, site details, remote access
Daily, weekly, and monthly reports for site activities and pro-active action lists
Complimentary Network Health reports, detailed audits, and automated alerts