Managed IT Services
Everything you need to keep your business safe, secure and thriving.
We focus on the technology, so that you focus on your business.
Our fully-managed IT services suite is designed to provide businesses with 24/7 peace of mind, freeing you to focus on driving your business forward. We monitor your systems, apply patches, protect against viruses, ensure backups are performing successfully, and more.
We'll catch (and fix) the little problems before they become big ones – in many cases before you're even aware that there's an issue.
Our managed services include:
Remote Monitoring/Maintenance
Complete Proactive IT Support
Network Security, Monitoring & Care
24/7 Help Desk Support Team
A proactive approach to technology and infrastructure management.
Technology letting you down? Checkmate these headaches with Queen Consulting and Technologies' managed IT services!
If you're like most businesses today, you rely on technology to maximize company efficiency, and it's always a nightmare when that technology fails you.
Queen Consulting and Technologies will deliver managed IT services with positive results, tailor-made for your company's needs and designed to relieve you from the stress that too often comes with computers and technology.
Proactive Monitoring
Move your business forward.
Businesses have enough to handle with their day-to-day operations and core competencies. Technology can help businesses do this, but only if the tools work properly without becoming a burden.
Hiring a company like Queen Consulting and Technologies lets you focus on the big picture while we keep your IT infrastructure up and running exactly how you need it to.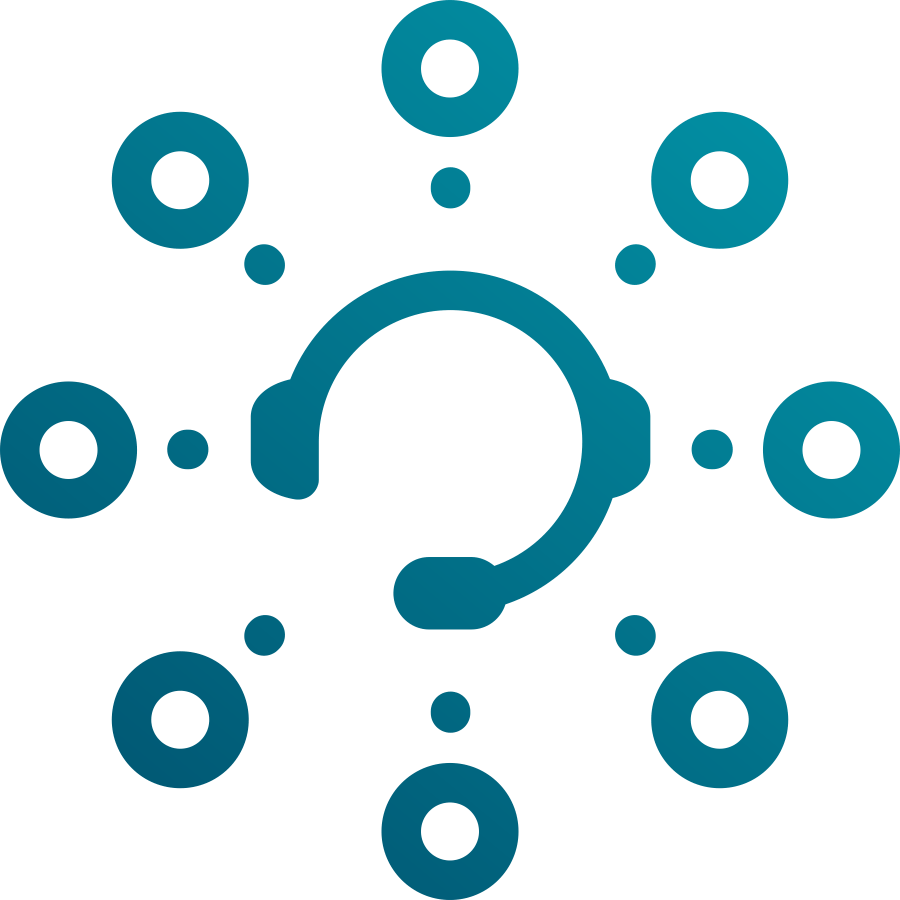 Unparalleled Response Time & 24/7 Support
No more wait lines. No more stress.
Hiring an IT expert typically involves waiting for them to finish their current projects and going through price quotes before you get the solution you need. You won't experience that with us.
As a retainer client, you jump to the top of our priority list whenever you report a problem. Our team, intimately familiar with your infrastructure, acts quickly to get things working again without you having to wait or pay premium fees.
A Complete Suite of Fully-Managed IT Services
We're here to help you take the hassle out of IT management, so you can focus on your business. Our offerings include:
Budgeting For It
Troubleshooting a workstation or network does not need to be expensive, and Queen Consulting and Technologies' managed IT service plans are the right price for your needs. We provide multiple IT services to ensure optimal uptime, increased efficiency, and most importantly, making the underlying problems go away, for good.
Routine tech support problems will no longer get in the way of company profitability, and this means value for you, because no matter how challenging the tech problem your facing is, our expert technicians can diagnose, troubleshoot, and resolve the issue at a fixed monthly-fee.
Let Us Focus On It So You Don't Have To!
We know your team is trying to run an organization, so let our team run your focus on technical issues! With Queen's monitoring and maintenance services, you can continue to work without interruptions and increase efficiency, allowing room for company growth.
How do we do this? We catch most problems before they even occur. This way, there is no service interruption and no company downtime. When it's time for a software update, it's completed during off-hours, so that when your employees come in, their workstations are ready for use.
In the world of IT, problems happen. Computers crash, passwords are lost, email stops working, and the list goes on.
And without proper technical support in place, these problems can bring your business to an abrupt – and potentially damaging – halt.
With our Help Desk, you can enjoy peace of mind knowing that our certified technicians can quickly and efficiently resolve even your most complex technical problems.
Microsoft and Apple desktop operating systems
Microsoft Office and leading third-party applications
E-mail applications and Web browsers
Thin clients and virtual desktop infrastructure (VDI)
Hardware and network troubleshooting
Printer installation and support
Mobile phones and tablets

User administration

Desktop performance problems
Virus and malware infections
You Can Depend On Us
Catastrophes happen all the time.
You want to be prepared for those days when your administrator is out and your suddenly faced with a network issue. At Queen, we believe you will see the results of our managed services, both the elimination of downtime and maintaining a productive work flow.
Not every support issue can be called a catastrophe…until it prevents you from being able to do your job. We're here to help you stay ahead of the curve, so you can focus on growing your business – and to do so, we've adopted a proactive approach to network monitoring and IT maintenance.
That's why our help desk is a seamless extension of our remote monitoring platform. So when you call to report an issue, there's a good chance we're already aware of the problem you're experiencing – and are actively working to resolve it.
Partnering with Queen Consulting and Technologies ensures a high-quality IT support experience. For more information about our flat-rate managed IT plans, please call 540-692-6152.